The Finishing Stitch is planning our first Block of the Month.
                       GETTING TO KNOW HUE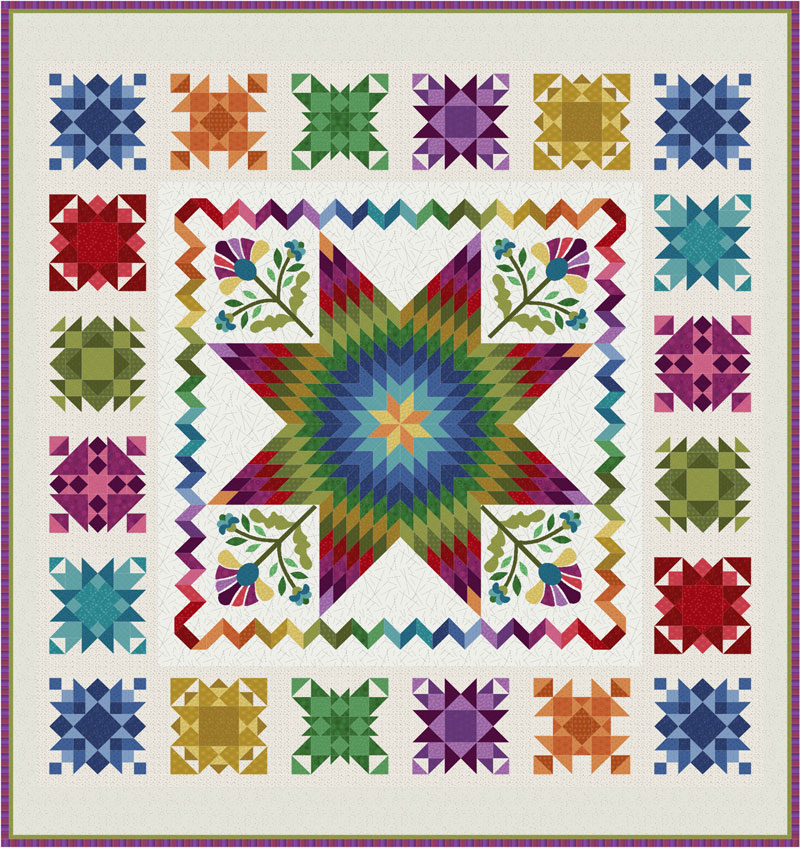 This gorgeous quilt uses a lovely colllection of vibrant blender prints to create this 96"x 102" quilt.
There is just a touch of appliqué which can be done traditionally or with a laser cut pack.
Watch for more information and pictures as we work on our sample.